The International Society for Scientific Exploration

The Society for Scientific Exploration (SSE) is a professional organization of scientists and scholars who study unusual and unexplained phenomena. Subjects often cross mainstream boundaries, such as consciousness, unidentified aerial phenomena, and alternative medicine, yet often have profound implications for human knowledge and technology.
The SSE was founded in 1982 and has approximately 800 members in 45 countries worldwide. The SSE publishes a peer-reviewed journal, the Journal of Scientific Exploration (JSE), and holds annual meetings in the USA and biennial meetings in Europe. Associate and student memberships are available to the public, and everyone is encouraged to attend meetings and participate with the society.
To  JOIN-RENEW-SUPPORT SSE – click here  or  Download Membership Form Here 
The Boulder Chapter of the Society for Scientific Exploration
Local Boulder SSE members in 2006 initiated this forum for the exchange of ideas among our members. This semi-autonomous group has since grown in popularity and resulted in many new SSE members. We hold monthly lectures and our presenters are generally local and reflect the topics of interest to our Boulder community.  The lectures are intended to complement the scientific philosophy of our parent organization.
These monthly lunchtime lectures are held at The Best Western Boulder Inn at  770 28th St. in Boulder, CO.  Cost for the lecture and refreshments is $17, payable at the door.  You may attend our Boulder lunch meeting two times as a guest, then we ask you to take an SSE membership to continue attending.
The Boulder Chapter  was co-founded in 2006 by Gene Milstein, Paul Sperry and Phil Catalano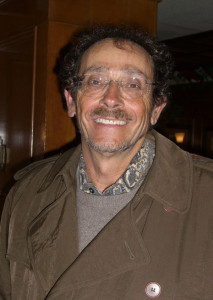 Gene Milstein
Gene Milstein's academic background includes 5 years at UC Berkeley where he studied physics, political science and biochemistry and biology. He studied piano, violin and clarinet in CA and CO and horticulture at the Denver Botanic Gardens where he worked as a volunteer for 2 years. In 1965 Gene founded Applewood Seed Company specializing in wildflowers, initially hand-collected on public land. He and his wife, Dee developed the company into an international grower and supplier of flower seeds to highway departments, golf courses, reclamation projects, and to other seed companies worldwide. The company is known for its innovative marketing and the high quality of its products. Gene serves the seed industry nationally on various committees and works closely with Colorado State University in the development and promotion of their online training program for purity and germination testing and the certification of seed analysts. He and Dee have studied metaphysics and spirituality for over 40 years.  Applewood Seed Company 50th Anniversary: https://youtu.be/Zi_5aotryV0
Paul Sperry
Paul is an interdisciplinary scientist with a passion for recognizing universal patterns between seemingly disparate disciplines and schools of thought. He understands that science, like religion, builds upon truths established over time, yet realizes both avenues risk missing revelations when they rigidly defend their belief systems as sacrosanct. He is thus willing to consider all possibilities and follow where the data and grounded discernment lead. Paul's traditional training includes degrees in chemistry and systems science. He began his career as a research scientist for 3M Company where he adapted new technologies into marketable products. ­He subsequently moved to the National Center for Atmospheric Research where he worked on acid rain, Arctic haze, stratospheric ozone, pollutant photochemistry and finally became Associate Director of their Atmospheric Chemistry Division. His next career role was Executive Director with theCooperative Institute for Research in Environmental Sciences, an institute of over 500 researchers, faculty, students and staff. He left the university in 2006 to investigate Earth energy phenomena at remote sites around the world. Paul and his wife, Maryann, live in Longmont.   Watch his lecture, Accepted Doctrine versus Inner Knowing: Which Do You Follow? here: https://youtu.be/NeHjl0c7MPc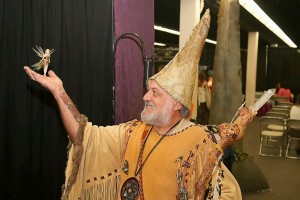 Phil Catalano
Phil Catalano is a practitioner of ancient wisdom and knowledge. He has been a student of ancient, historical and occult knowledge for 50+ years; has studied with several occult mystery schools and holds 5 science degrees in Parapsychology, Psychology, Anthropology, Mechanical and Electrical Engineering. Phil is currently an Engineering Manager with an "alternative science and technology" company which is actually applying many of these "esoteric" science principles in their research and development activities.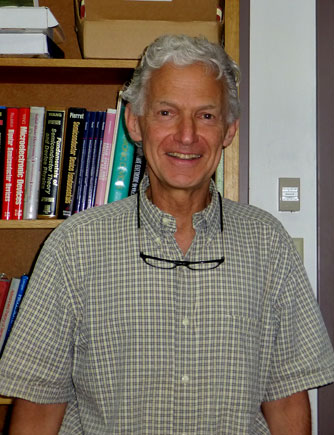 Garret Moddel
Garret Moddel is a former president of SSE International.  Dr. Moddel has been a Professor of Electrical, Computer, and Energy Engineering at the University of Colorado since 1985. Along with quantum engineering of new thin-film energy conversion technologies, his research group investigates psi phenomena. He has invented a range of new energy technologies, with 30 patents, and founded several high-tech start-up companies. He recently served as president of the Society for Scientific Exploration. Dr. Moddel earned a BSEE degree from Stanford and MS and PhD degrees in Applied Physics from Harvard.  PsiPhen lab (http://psiphen.colorado.edu)


"Our humble beginnings"    The first and second local meetings.
====================================
Other scientific organizations pursuing like-minded science