Friday, November 21st, 2014 @ 11:00 AM   Presentation Starts at 11:30 AM
Topic: Ancient Wisdom & Knowledge: Applications in Current Science & Technology
Presenter:  Phil Catalano
Abstract:
This presentation will be an open discussion led by Phil discussing the current applications of Ancient Wisdom and Knowledge. This technology is documented by several Mystery Schools as well as ancient practices, rituals and ceremonies. The presentation will be interactive and Q & A are encouraged throughout the talk. Most of us are familiar with practices such as "Smudging" for spiritual cleansing and the use of vibrations with "Tibetan Singing Bowls" for healing. This talk will include a discussion of the physics behind these practices as well as related quantum physics applications (quantum entanglement, the uncertainty principal, observer effect, wave function collapse and more).
Throughout history, there have always been individuals and secret societies that have been aware of how the subtle energies and natural forces work – and use these principles consciously. These individuals and societies have used this knowledge to influence events and outcomes, often without observers understanding what was actually occurring – including health and wellbeing, relationships, careers, and everyday life events and activities. Societies and individuals have held these mystical and esoteric understandings as secret and privileged knowledge for use by themselves as magicians, spiritual masters and the initiated and trained adepts. Many of these practices are now open and available to everyone interested in learning more about them – we will discuss this and more…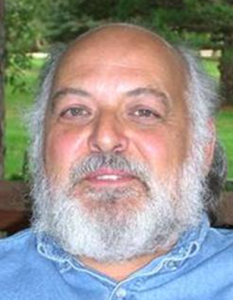 Biographic Sketch:
Phil Catalano is a practitioner of ancient wisdom and knowledge. He has been a student of ancient, historical and occult knowledge for 50+ years; has studied with several occult mystery schools and holds 5 science degrees in Parapsychology, Psychology, Anthropology, Mechanical and Electrical Engineering. Phil is currently an Engineering Manager with an "alternative science and technology" company which is actually applying many of these "esoteric" science principles in their research and development activities.
Phil Catalano (303) 443-3850
Please let Paul Sperry know if you can come and if you will be bringing guests. It is really helpful if you can arrive early to partake in the buffet so we can start promptly at 11:30.
paul.sperry@comcast.net
303-817-2163 Cell
Location:  At the Millennium we will be in "The Millennium Room" to the left of the main desk. The hotel is providing a gluten-free hot buffet including both meat and vegetarian choices for $20.00.
Millennium Harvest House
Boulder
1345 Twenty-Eighth Street
Boulder, CO
USA 80302-6899