Friday, October 24th, 2014 @ 11:00 AM  Presentation Starts at 11:30 AM
Topic:  Diving Into the Supernatural Pool
Presenter:  Rick Nelson
Abstract:
The Adventure Club was created by Rick Nelson in 1987 as a vehicle for exploring and experiencing the unknown. By placing oneself in unusual circumstances, taking educated risks and going beyond one's comfort zone, they can confront and overcome their fears. In late 2004 the club's pursuit of these objectives transformed into creation of the Paranormal Research Forum based in Denver and called "the world's largest monthly gathering on paranormal matters".
This SSE presentation will touch upon a number of unique investigations, experiences and discoveries resulting from over two decades of unusual research. It reflects knowledge gleaned from some of the most unique and interesting individuals on our planet. You will likely walk away with new perceptions of the world(s) and open doors you weren't aware existed. These discoveries dictated their own direction for future investigation as many unworldly intelligent life-forms began making their presence known in ways that were undeniable.
There appears to be a reality basis behind the myths, legends, folklore and other stories that on the surface seem bizarre and irrational. Experiences and information to be shared will stimulate your own thoughts and questions about unknown and little known worlds. What we refer to as death is a process that will be touched upon at this gathering. Perhaps the most interesting aspect of this presentation is that these discoveries disclose as much about the limitless potential of humans as it does about the reality of other worlds.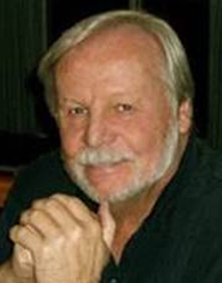 Biographic Sketch:
Born in the rural rolling hills of Southwest Ohio, Rick spent as many waking hours as possible deep in the woods studying every aspect of nature trying to understand how things worked and why. Following high school graduation, Rick joined the U.S. Navy where he received intelligence training, then requested a Vietnam assignment where the most interesting things seemed to be taking place (and learned far too much while there). In the mid-80s Rick created The Adventure Club to explore inner and outer worlds which evolved into today's Paranormal Research Forum.
Becoming friends with his many unique acquaintances afforded Rick the opportunity to receive detailed information they will not share in public. These relationships introduced Rick to hundreds more that shared additional strange experiences and discoveries. As an open-minded skeptic, it has been very difficult for Rick to accept many personal experiences that defy what we're taught to believe, but they began to expose him to new understandings of reality on all levels. Rick now devotes his life to further exploring these discoveries.
RESEARCH LINKS OF INTEREST:
World Mysteries
http://www.world-mysteries.com/
Crop Circles
http://www.cropcircleconnector.com/interface2005.htm
Time & Time Travel
http://www.andersoninstitute.com/
Current World Statistics
http://www.poodwaddle.com/Stats/
Please let Paul Sperry know if you can come and if you will be bringing guests. It is really helpful if you can arrive early to partake in the buffet so we can start promptly at 11:30.
paul.sperry@comcast.net
303-817-2163 Cell
Location:
Millennium Harvest House
Boulder
1345 Twenty-Eighth Street
Boulder, CO
USA 80302-6899
(303) 443-3850
At the Millennium we will be in "The Millennium Room" to the left of the main desk. The hotel is providing a gluten-free hot buffet including both meat and vegetarian choices for $20.00.