Friday, May 16th,2014 @ 11:00 AM  Presentation Starts at 11:30 AM
Topic: Earth Energies & Energy Grids
Presenter: Crótalo Sésamo
Abstract:
Damanhur was founded in 1975 in northern Italy to be a center for research and experience in spiritual, artistic, ecological and social fields. They conduct scientific testing on plants and GMOs, physics and are investigating the connections between science and spirituality. The facility and its Temples of Humankind were located at the confluence of four synchronic lines over a unique outcrop of mylonite. Crótalo will speak about these energy lines intersecting sacred sites and ancient pyramids around the world. As Damanhur's chief ambassador, he will also talk about creating spirals as a conscious portal, the most ancient universal archetypal symbol for creation that is mirrored in the galaxies. Crótalo is now establishing Damanhur's anchor center for North America here in Boulder.
Biographic Sketch:
Crótalo Sésamo was born in Turin, Italy in 1970. His first contact with Damanhur at the age of 17 was the result of his interest in natural medicine and the development of paranormal faculties. He has lived within the Federation of Damanhur as a spiritual researcher. A specialist in ancient civilizations and inner research, he teaches courses in astral travel, past lives, inner harmonizing, spiritual physics and Selfic healing. This has implications for social, spiritual, economic, political and organizational relationships with other associations, the state and communities including the United Nations.
References:
Spirals of Energy the Ancient Art of Selfica by Esperide Ananas
http://www.damanhur.org/
http://www.damanhurcolorado.org/
Upcoming Boulder Classes:
May 10-11 Inner Harmonization I
May 13 Spiral Creation
May 13-15 Ancient & Alien Civilizations of Humankind
May 16 Singing Plants & Introduction to Damanhur
May 17-18 Dream Paths I
May 19-20 Conscious Community Building
Sept 20-21 Spiritual PhysicsSept 27-28 Past Life Research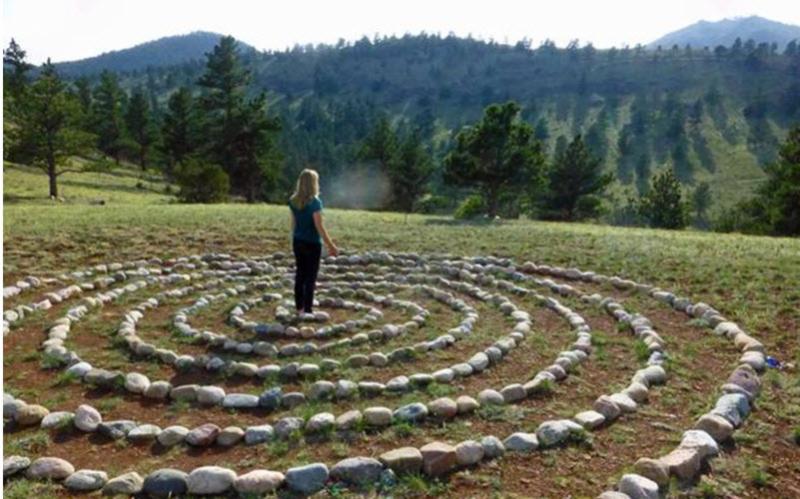 A Damanhur spiral recently built just north of Boulder
Location:
Millennium Harvest House
Boulder
1345 Twenty-Eighth Street
Boulder, CO
USA 80302-6899
(303) 443-3850
At the Millennium we will be in "The Millennium Room" to the left of the main desk. The hotel is providing a gluten-free hot buffet including both meat and vegetarian choices for $20.00.
Please let Paul Sperry know if you can come and if you will be bringing guests. It is really helpful if you can arrive early to partake in the buffet so we can start promptly at 11:30.
paul.sperry@comcast.net
303-817-2163 Cell