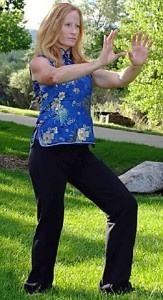 Exploring the Science of Centering Through Focused Breathwork and Essential Oils – Anita Boehm M.S. 
Abstract:
As inhabitants of this world, many of us struggle to feel centered in the midst of global change that feels like utter chaos. The daily newsfeeds perpetuate fear and unrest; leading people toward feelings of helplessness. While it is important to acknowledge and seek truth about what is going on around us, navigating these events can be much easier if we give ourselves the space and permission to use practices that help us to just "be" as the chaos dance unfolds around us. Breathwork and clinical aromatherapy are forms of energy medicine practices that facilitate powerful biochemical/physiological shifts in the body that help us access a more centered state of consciousness.
Breathwork is a term that describes breathing exercises to improve mental, physical and spiritual health. Eastern traditions of breathwork are techniques that harness and direct life force energy (Qi, Prana, etc.) for health and well-being. The Western perspective focuses on the physiology of breathing behavior with respect to acid-base regulation. However, in doing so, it dismisses the more esoteric and subtle benefits of Eastern traditions. Mindful breathing focuses on bringing Eastern ideas into the Western perspective.
Clinical aromatherapy is the use of natural and high quality plant essential oils that may be administered through inhalation, dermal application and sometimes ingestion. Even through inhalation alone, essential oils stimulate the olfactory system and transmit impulses to the amygdala and other parts of the limbic system of the brain. The limbic system is referred to as the "emotional control center" and is directly connected to parts of the brain that control heart rate, blood pressure, respiration, memory, stress levels and hormone balance.
In addition to exploring the ancient energy medicine practices of breathwork and essential oils, alchemy secrets from the 16th century will be revealed as they relate to the chaotic changes that we are experiencing at this time.
Both breathwork and essential oils are instruments for internal change that can help us create the presence that is critically needed in the quantum field at this time on the planet.
Bio:
Anita Boehm grew up in Michigan, but intuitively since childhood, she knew Colorado is home.  Anita's education background includes a M.S. in Environmental Health (Colorado State University (CSU)), B.S. in Geology (University of Michigan), secondary science teacher certification (CSU), Environmental Scientist with focus on chemical toxicology and risk analysis for human health and the environment, and science educator. She is also a Breathing Practitioner through Better Physiology and an Essential Oil Coach through The Essential Oil Institute accredited by the American Association of Drugless Practitioners. She is also an herbalist in training through the East West School of Herbology and Aromatherapist in training through Floracopeia. As an Integrative Energy Body Therapist, Reiki Master Teacher, Huna Kane practitioner/teacher, and Qigong Instructor/Breathwork Facilitator, she is well-versed in a variety of therapeutic modalities and the use of essential oils that she creates and employs in her practice.
Mountain Sage Wellness essential oil blends are hand-crafted and energetically attuned; created through a combination of inspiration and research. Mountain Sage Wellness essential oils are therapeutic grade from certified organic, pesticide-free or guaranteed wild indigenous essential oil sources grown with integrity and care from the finest distilleries around the world.
Resources:
https://www.tcd.ie/news_events/articles/the-yogi-masters-were-right-breathing-exercises-can-sharpen-your-mind/8917
https://www.unm.edu/~lkravitz/Article%20folder/Breathing.html
http://www.ncbi.nlm.nih.gov/pubmedhealth/PMH0032645/
https://draxe.com/essential-oils-guide/
---
Cost for buffet luncheon and lecture is $24 (same price without lunch).
We can accept CASH or CHECK only – payable at the door.
Friday, July 27, 2018
Buffet begins at 11:00 AM and presentation starts at 11:30 AM 
LOCATION:
Nissi's Entertainment Venue & Event Center
2675 Northpark Drive Lafayette, CO 80026
(On the SE corner of 95th St and Arapahoe Rd)