Friday, March 3rd, 2017 @ 11:00 AM, Presentation Starts at 11:30 AM
What we know and can surmise about UFO Energy Propulsion Systems
What does contact tell us about who we really are
How to prepare oneself for possible contact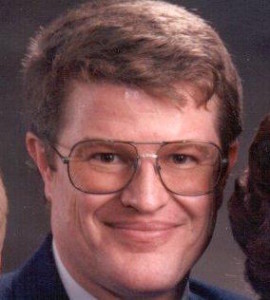 BIO:
Don Daniels started out as a Physics Major, but always knowing he wanted to be a pilot, he received a BBA in Aviation Management from Boise State University. He did take some University Level Physics and Chemistry courses. Don's grandfather was Farrington Daniels, who headed up the Chicago part of the Manhattan Project, building the first controlled Chain Reaction Reactor under the stadium at the University of Chicago. Science has run in the family.
Don will describe his evolution from first interactive UFO sighting to physical contact. He will share what he has learned about the Physics of UFO Energy and Propulsion systems. He will describe some of the unusual flight characteristics he has seen exhibited by craft he personally observed on UFO Field Outings, and share some video of a craft he personally witnessed. Don has insights about humanity finding its place in the universe, and how to prepare ourselves personally for the coming reunion with our Cosmic Cousins. He will also share some insights about our own origins and purpose in being. We will also discuss the concepts of Consciousness, Dimensions, and Energy in the context of these topics.
Don Daniels has always been one to explore outside the box. Don was interested from his youth in a variety of topics ranging from ESP to Cosmology to Nature and Science, to books about near death experiences and life after life, to UFO's. Not content to just read, Don would experiment where possible. It was on his very first UFO research outing that Don's experience had led to the writing of "Evolution through Contact – Becoming a Cosmic Citizen" book. A very high quality interactive UFO encounter occurred where lights flashes at the space craft elicited a return response! This triggered a period of philosophical introspection into the meaning of other life in the universe and our place in that larger universe. This self-preparation led to increasingly more significant contact events, including fully physical contact with some of our Star Cousins.
Suggested Readings:
Don Daniel's Book – "Evolution Through Contact: Becoming a Cosmic Citizen" www.BecomingaCosmicCitizen.com
http://www.disclosureproject.org/access/docs/pdf/DisclosureProjectBriefingDocument.pdf
http://disclosureproject.org/docgallery.shtml  Esp. Mark McCandlish Page 323
VENUE: 

The Best Western Boulder Inn, 770 28th St.

IMPORTANT NOTICE: 

 

The results of our member survey indicated a preference to maintain our regular meeting time of

11:00 AM

on Fridays. Moving to a lighter fare for food service was clearly preferred. Therefore, we will now provide a new simplified menu of tea, coffee and Hors D'oeuvres including gluten free and vegetarian options. We will meet in the Aspen Leaf room this time.

 

This lighter food service will reduce the fee to $17 for everyone, and will eliminate the need to RSVP To Paul Sperry.  

———————-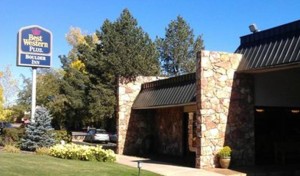 The Best Western is just a half mile south of the Millennium Hotel near both highways 36 and 93. Take the Baseline exit off highway 36 or turn east on Baseline from highway 93.