Friday, December 11, 2015 at 11:00 AM – presentation begins at 11:30 AM
Abstract:
The world knows that five of six nuclear reactors at the Fukushima Daiichi site were severely damaged during the 2011 earthquake and tsunami. All attempts to recover control failed. Following the loss of water coolant, the Ceramic-Uranium Pellets melted compactly into the bottom of the pressure vessel. Fission re-kindled and raised the core temperature far beyond the temperature required to melt the steel vessel which was under enormous steam pressure as well. All three containment vessels blew their top seals, released explosive hydrogen and radioactive contaminants and then each shot out ~200 tons of fissioning Uranium. What happened next is never openly discussed. The first secret threat is where is all this fuel? What ruin might it bring to civilization? A second hidden threat lies 100 feet above ground within each reactor building. What is it? What is the worst case scenario? A third environmental threat is the continuous release of toxic radioactive materials due to ocean water pumped through the reactor buildings and back into the ocean. How much poison is dumping into the North Pacific? Where is it going? How big an area is affected? This presentation builds upon the excellent April 24th talk by Dr. Niels Schonbeck on the same topic.
Biography: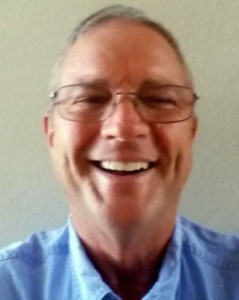 Mike Kolesar's received a Bachelor's Degree in Physics and Math from Villanova followed by a Ph.D. Experimental Nuclear Physics program at Cornell, but he chose not to spend years completing a Ph.D. thesis. He graduated with a Master's Degree and began raising awareness about the threats of nuclear waste. He designed data acquisition systems for nuclear collider experiments using new mini-computers while on the staff of the Wilson Lab 10Gev accelerator. Mike worked at Hewlett-Packard for 27 years designing I/O for personal computers, then retired to start work for a few redundant Computer Storage start-ups. He is currently working part time for a Pulsed Magnetic Field therapy company providing a device that creates powerful cellular fluid massage to help the body heal itself. Mike has been studying nuclear reactor failures including Three-Mile Island, Chernobyl and Fukushima and how they can threaten the viability of our biosphere.
——————————-
To RSVP for the Friday luncheon please contact: Paul Sperry at paul.sperry@comcast.net or 303-817-2163  (TEXT RSVP is fine!)
Cost for the lunch and lecture is $20, payable at the door.  Please let Paul Sperry know if you can come and if you will be bringing guests.
It is really helpful if you can arrive early (11:00 am) to find a seat and partake in the buffet so we can start promptly at 11:30 am.
These monthly lecture luncheons are held at the Millennium Hotel in Boulder and include a gluten-free hot buffet lunch, including both meat and vegetarian choices.
You may attend our Boulder luncheons two times as a guest, then we ask you to take an SSE membership.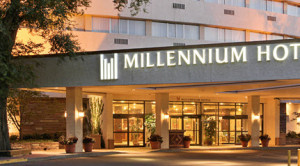 Meetings are held at:
Millennium Harvest House Boulder
1345 Twenty-Eighth Street
Boulder, CO
USA 80302-6899
(303) 443-3850
At the Millennium we are usually in "The Millennium Room" to the left of the main desk. If we are in an alternate room there is a sign in the lobby with information.
To sign up for our mailing list, please send your name and email address to paul.sperry@comcast.net