Friday, October 16, 2015 at 11:00 AM – presentation begins at 11:30 AM
Abstract:
Physics has been missing a fundamental tenet in order to proceed and align with the conscious shift of the planet: spirit. Attempts made to dissect the fabric of space-time have resulted in little more than particles (HADRON Collider). There are parallels between what physicists call the quantum realm, the field of pure potentiality (Deepak Chopra) and the Zero Point (Gregg Braden). Zachary will contrast the symbolic language of physics (David Hawkins) with the great physicists (Einstein, Fourier, Maxwell and Schrödinger). Zachary will present practical examples of using the hidden realm as innovative solutions to real problems. He will bridge the gap between the light that we are all made of and concepts such as the Big Bang, gravity and love. His talk is aimed at people on their conscious path and he will show that your inner knowingness can bypass any need for mathematical equations. Here is your chance to glimpse what Einstein sought concerning the thoughts of God.
VIDEO OF PRESENTATION:

Biography: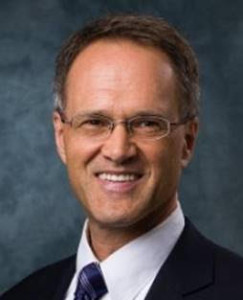 Zachary Bergen holds degrees in Applied Physics from the Georgia Institute of Technology and Physics from the University of Colorado. He has been the principal author in four separate fields as diverse as climate change, Earth thermal monitoring and speech recognition. In 1981 he won a competition and resulting internship at NASA given to only ten students nationwide where he studied planet formation. He has worked on advanced technology including cloaking and reconnaissance systems, hyper physics and hyperspectral imaging, saving lives and has patented an algorithm for automated image feature extraction. His mission is to apply advanced technology toward advancing a peaceful existence where we are able to concentrate on our conscious pursuits. He lives in Boulder and currently works with the Space Dynamics Laboratory. He also is an accomplished musician with various bands in the local area.
——————————-
To RSVP for the Friday luncheon please contact: Paul Sperry at paul.sperry@comcast.net or 303-817-2163  (TEXT RSVP is fine!)
Cost for the lunch and lecture is $20, payable at the door.  Please let Paul Sperry know if you can come and if you will be bringing guests.
It is really helpful if you can arrive early (11:00 am) to find a seat and partake in the buffet so we can start promptly at 11:30 am.
These monthly lecture luncheons are held at the Millennium Hotel in Boulder and include a gluten-free hot buffet lunch, including both meat and vegetarian choices.
You may attend our Boulder luncheons two times as a guest, then we ask you to take an SSE membership.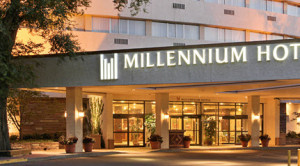 Meetings are held at:
Millennium Harvest House Boulder
1345 Twenty-Eighth Street
Boulder, CO
USA 80302-6899
(303) 443-3850
At the Millennium we are usually in "The Millennium Room" to the left of the main desk. If we are in an alternate room there is a sign in the lobby with information.
To sign up for our mailing list, please send your name and email address to paul.sperry@comcast.net