Friday, November 3rd, 2017  @ 11:00 AM
Presentation Starts at 

11:30 AM

 
---
ABSTRACT
Jim Poppleton will share his involvement with double slit experiments (DSEs) and quantum mechanics (QM). After applying simple geometric logic to data emerging from the double slit experiments, he came to a unique understanding of the nature of our world as compared to the orthodoxies of science and physics as understood by academia and mainstream media.
Using his perception of the meaning of DSEs and QM, as provided by Albert Einstein and others both in and outside the mainstream of thought, he will show that the collapse of nature's fundamental quanta from probability wave to particle give each of us a reality entirely from our own point of view, and, so, those quanta give us each our own unique, personally constructed physical world.
These unique personally constructed worlds use nature to give each of us a physical reality we can all experience together. Jim will go over the idea that the observer behind the collapse of an individual's body and personality is that individual's soul or, what he calls, super self.
He will take the audience through a logic that, contrary to the accepted orthodoxy, scientific phenomena can be used to determine the existence of this soul or super self.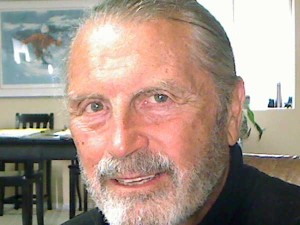 BIO
Jim had a successful career in finance and business including putting together a consolidation of the very first five-year business plan submitted by all the divisions of National Cash Register (NCR). He then worked in financial analysis at Dayton-Hudson, convincing top corporate management to take their successful Twin Cities' discount retailer-Target-national. After many successful years, he was tired of the 60-80-hour weeks with no vacations, so he moved to Vail, CO. He ended up owning three companies involved in real estate: a property management, a maintenance and a development company. He skied a lot and became a pretty good tennis player. His idyllic life suddenly turned around after discovering that his controller embezzled nearly a million dollars from his company and clients. He was involved in 14 legal actions, and lost all three companies, and, finally, had to declare Chapter 7 bankruptcy. He now lives in Fort Collins, CO.
References:
Stephen Hawking & Leonard Mlodinow, The Grand Design (2012)
Dean Radin, Entangled Minds (2006)
Look at 5:04 min. video after searching Internet for Dr. Quantum, Double Slit Experiments
CHANGE OF VENUE
We wish to announce a "slight change" of Venue for our November 3 meeting. Sorry to have to make all these changes. Bistro 95 only told us after we booked the last two meetings that the owners of the building were going to convert our meeting rooms to offices! Whether their other rooms will be adequate for our meetings is unclear. However, Paul found Nissi's Entertainment Venue and Event Center almost next door at 2675 Northpark Drive. It is larger and in many ways more suited to our needs. They can accommodate 120+ people in an intimate theatre setting with tables and chairs. It also is in a nice park setting and will serve a similar buffet lunch. The price is almost the same at $23.00/ person with vegetarian and gluten free options.
---
Cost for buffet luncheon and lecture is now $23.00 (same price without lunch).
We can accept CASH or CHECK only – payable at the door.
Buffet begins at 11:00 AM and presentation starts at 11:30 AM 
NEW LOCATION:
Nissi's Entertainment Venue & Event Center
2675 Northpark Drive Lafayette, CO 80026
(On the SE corner of 95th St and Arapahoe Rd)