Friday, February 16, 2018
Doors open at 11 AM
 Presentation Starts at 

11:30 AM

 
---
The Current Frontier of Consciousness Research
Overview:
Claire Lachance, CEO for the Institute of Noetic Sciences (IONS), will share her strategic vision and priorities for their organization's scientific research, experiential education programs, EarthRise campus, and worldwide community.  Claire will be joined virtually by IONS' Director of Research and Evaluation, Dr. Helané Wahbeh, who leads the world's largest multi-disciplinary team of scientists studying non-local consciousness.
Dr. Wahbeh's presentation will address how they are driving the new frontier of consciousness research, including the launch of the IONS Discovery Laboratory (IDL). IDL is a comprehensive measurement core that assesses outcomes of noetic practices by collecting psychophysiological, neuroscience, genomic, behavioral, and measures of psi phenomena and extended human capacities as people engage in various experiential learning practices. The data collected from IDL will form the largest dataset on the psychophysiological effects of diverse noetic practices in the world. Dr. Wahbeh will also provide updates on the exciting progress of their Channeling Research Program; Dr. Garret Yount's ground-breaking research in the changes of genetic expression from energetic modalities; and Dr. Dean Radin's latest work with photons and entangled photons, evaluating the consciousness/quantum relationship.
Bios: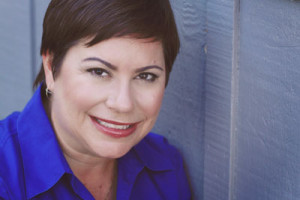 Claire Lachance, MBA, is the Chief Executive Officer of the Institute of Noetic Sciences. Prior to joining IONS, Claire was founder and president of Inspiration Quest where she delivered comprehensive management consulting, facilitation, training and coaching services to hundreds of organizations, social entrepreneurs and independent professionals. Prior to the launch of her consulting business, Claire held executive positions with Pacific Bell and MetLife. She earned an MBA from Harvard Business School and a BA from Tufts University.
A popular speaker on strategy and financial sustainability, Claire is also a self-proclaimed spiritual explorer fascinated by how the mystical manifests in cultures around the world.  Leveraging this apparent dichotomy, Claire recently developed the Inspiration Quest® Integrative Model for Professional and Organizational Success combining leading-edge business practices with valuable learnings from wisdom traditions and new science.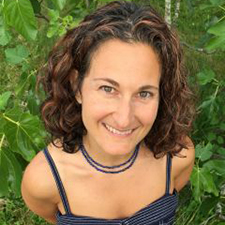 Helané Wahbeh, ND, MCR, is the Director of Research & Evaluation and Scientist at IONS. She is also an adjunct assistant professor in the Department of Neurology at Oregon Health & Science University.  A graduate of the University of California-Berkeley, Dr. Wahbeh is a naturopathic physician researcher with a Master of Clinical Research. Dr. Wahbeh has published on posttraumatic stress disorder, stress hormones, physiological outcomes, mind-body medicine applications in neurology, immune outcomes in mind-body medicine, and the use of objective adherence in mind-body medicine studies.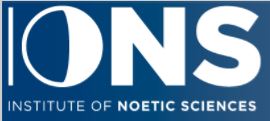 Cost for buffet luncheon and lecture is now $24 (same price without lunch).
We can accept CASH or CHECK only – payable at the door.
Friday, February 16, 2017
Buffet begins at 11:00 AM and presentation starts at 11:30 AM 
LOCATION:
Nissi's Entertainment Venue & Event Center
2675 Northpark Drive Lafayette, CO 80026
(On the SE corner of 95th St and Arapahoe Rd)