Friday, March 23 2018

Abstract:
Where is Up? is an enjoyable distillation of Roberta's decades of studying the afterlife evidence and the many ways in which it all fits with what we think that we already know. Our religious views of heaven make the afterlife difficult to understand and believe, but Roberta shows us how the greater reality actually works. In doing that, she helps us make better sense of this reality as well! Thanks to insights from people that we used to think were dead, and from some of history's greatest scientists, we are coming now to much better see that our minds are – and must be – eternal. There is in fact only one vast reality, and this whole universe is less than five percent of what we now know must exist. Both mainstream Christianity and mainstream science are tiny glimpses of a much greater whole, and when we put together everything that researchers now can demonstrate, we find that, gloriously, it all makes sense! Just believing in an afterlife is pretty thin gruel. It is time at last for all of us to know!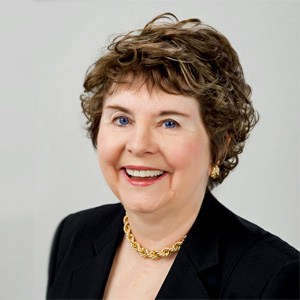 BIO:
Roberta Grimes,Esq. is an ebullient and enthusiastic afterlife educator, author and co-author of seven recent books on aspects of the afterlife, and a sought-after speaker on what happens at- and- after death.  Dr. Gary Schwartz, Ph.D. (University of Arizona) has called her the foremost expert on the physics of the afterlife. Roberta has been researching the subject for decades, and she is familiar with the minute details of pre-death, dying, completed death, the Greater Reality, and how it all works together from the perspective of a multi-dimensional physics.
In our earthly dimension, Roberta is a small-business attorney, wife, mother, and grandmother, residing in Austin, TX. She is a graduate of Smith College and Boston University School of Law. Her five-year-old radio program and podcast on what afterlife research has to teach us is called Seek Reality, and it has hundreds of thousands of subscribers (http://webtalkradio.net/internet-talk-radio/seek-reality/). Roberta has been a repeated guest on Coast to Coast with George Noory and on his video channel, Beyond Belief, as well as guesting on many other and radio and podcast talk shows.
============
Book recommendations for those interested in the science of the greater reality.  Each of these books is consistent with the others, and also consistent with my independently-drawn conclusions based upon a half-century of research. Nearly all are at least a decade old, and one is most of a century old.  I have been told that the books with asterisks are available for free on the Internet. The ones with a % are so old that they may be as well:
*Your Eternal Self by R. Craig Hogan – This is the best book on this subject for laypeople.
*Quantum Enigma by Bruce Rosenblum and Fred Kuttner – Quantum physics for dummies!
*The Holographic Universe by Michael Talbot – More than 25 years ago, Michael Talbot got everything right. Then he died very young.
%The Unobstructed Universe by Stewart Edward White – This 1940 book was groundbreaking!
%Our Unseen Guest by Darby and Joan (pseudonyms) – This 1920 book is the earliest I have found that begins to get consciousness right.
%The Secret Life of Plants by Peter Tompkins and Christopher Bird – This 50-year-old book will blow your mind!
The Biology of Belief by Bruce Lipton
The Field by Lynne McTaggart
The Divine Matrix by Gregg Braden
The Self-Aware Universe by Amit Goswami
The Physics of Consciousness by Evan Harris Walker
The Conscious Universe and Entangled Minds by Dean Radin
Brain Wars by Mario Beauregard
A Lawyer Presents the Evidence for the Afterlife by Victor Zammit – This is a terrific summary of all the evidence
---
Cost for buffet luncheon and lecture is now $24 (same price without lunch).
We can accept CASH or CHECK only – payable at the door.
Friday, March 23, 2017
Buffet begins at 11:00 AM and presentation starts at 11:30 AM 
LOCATION:
Nissi's Entertainment Venue & Event Center
2675 Northpark Drive Lafayette, CO 80026
(On the SE corner of 95th St and Arapahoe Rd)