CLICK HERE FOR PDF of slides from lecture
Abstract:
James Schmidt, in his talk on "The Free Energy Revolution", will speak about what is free energy, the science of free energy, past inventions , the suppression of free energy technologies and which inventions and technologies promise to change our world in the near future.
Nikola Tesla fathered-in the free energy research era with his promise of wireless power transmission. Many inventors have researched, built and demonstrated free energy devices only to have them destroyed or at least their science suppressed. More rogue scientists and inventors are investigating and building free energy devices than ever before. The advent of the internet has resulted in a great sharing and collaboration of their findings. As a result, civilization can expect to start seeing free energy technologies in their lives in the near future.
"The planet Earth is a platform for the evolution of the human soul. Destroying the planet through pollution and our mechanistic society challenges our ability to adapt and more importantly to search for our spirituality. Nonpolluting free energy technologies promise to reverse that trend. My mantra is God is Science, Science is God. GOD is an acronym for the Geometry Of Divinity". As Victor Schauberger said; "Observe Nature and copy it".
Background:
James is a retired aerospace engineer with a physics degree. He spent 7 years in the Air Force and thirty years working for TRW Systems/Northrup Grumman as a project engineer, research scientist, and department manager helping to maintain and upgrade the reentry and guidance systems of the US strategic missiles.
Free Energy Research and Studies:
Following his retirement, James has pursued his passion as a scientist and networker in free energy research. His experimentation includes working with magnetic motors and batteries, electrolysis of water for producing HHO gas and the transmutation of materials. James is currently researching the physics and response of rock toroids to sonic and electromagnetic stimulus in collaboration with Michael Tellinger. He has also experimented with geopolymer materials for use in the simulation of rock toroids with special properties.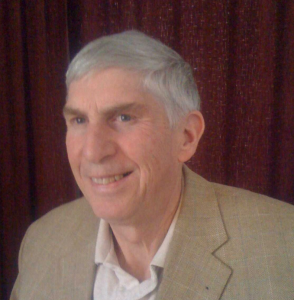 Bio:
James is currently a member of Universal Trust (www.theuniversaltrust.org) , an international group, dedicated to implementing paradigm changing technologies by networking with inventors and connecting them with investors.
James also has an interest in the science of and the evolvement of our spirituality.
Lectures and Publications:
James organized the free energy venue and spoke at the Evolve Expo (www.EvolveExpo.com) in 2013 and 2014. The topics were "What is Free Energy" and "An Introduction to Free Energy". James Spoke at the Global Breakthrough Energy Conference Boulder in 2013 on the topic of "Moving from Nuclear Energy to Non-Toxic Breakthrough Energy" and published an article titled "Radiation Mitigation Technologies" in the GBEM "Pulse" magazine in 2015.
Skills:
James many areas of expertise include:
Systems engineer- development and allocation of specifications
Project engineer and manager
Experience with electronics testing and test planning.
Nuclear energy effects and environments: radiation , electromagnetic pulse, shock waves
Finite element and stress analysis
Holography and holographic interferometry
Chemical processes and analysis.
Management, organization and processes
——————————-
To RSVP for the Friday luncheon please contact: Paul Sperry at paul.sperry@comcast.net or 303-817-2163 (TEXT RSVP is fine!)
Cost for the lunch and lecture is $20, payable at the door. Please let Paul Sperry know if you can come and if you will be bringing guests.
It is really helpful if you can arrive early (11:00 am) to find a seat and partake in the buffet so we can start promptly at 11:30 am.
These monthly lecture luncheons are held at the Millennium Hotel in Boulder and include a gluten-free hot buffet lunch, including both meat and vegetarian choices.
You may attend our Boulder luncheons two times as a guest, then we ask you to take an SSE membership.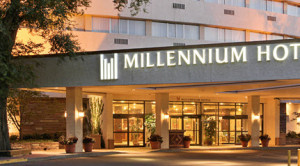 Meetings are held at:
Millennium Harvest House Boulder
1345 Twenty-Eighth Street
Boulder, CO
USA 80302-6899
(303) 443-3850
At the Millennium we are usually in "The Millennium Room" to the left of the main desk. If we are in an alternate room there is a sign in the lobby with information.
To sign up for our mailing list, please send your name and email address to paul.sperry@comcast.net