Bill Reid was the partner and the scientist/engineer behind Slim Spurling's work back in the '70s to '90s. Slim was known for the many geobiological tools they co-created for balancing the energy of the earth and the body, but Bill preferred staying in the background doing the science. He always wanted to know, "Why does this work?"'
Geobiology is the study of the interactions of life with the physical earth. Geobiologists study the role of life in shaping the chemical and physical characteristics of the Earth and, conversely, the environmental forces that have shaped the evolution and function of life. (Caltech)
Slim and Bill looked, specifically, at the energetic influences of the earth on the human body using dowsing. Geopathic or Hartmann lines and zones have been created by activities of man such as electromagnetic radiation or events such as massacres. When two geopathic or Hartmann fields cross, a vortex is created with a counter-clockwise spin which encourages various pathogens and probably contributes to the "sick building syndrome." Together Bill and Slim created Light-Life Rings, Acu-Vac Coils, Feedback Loops, and Harmonizers to counter these effects. Those tools are still available at www.spiritofmaat.com, www.slimspurling.com, and various other internet sites.
Bill had a near-death-experience when he was 5. During an 8-hour surgery he observed his body being worked on from the ceiling, hearing every word. He also is a very gifted psychic. He is aware of past lives and after learning of a lifetime in Germany he easily learned to speak German. He has lived in Africa, Europe and Brazil and speaks 5 languages.
At 82, Bill is still very curious. He spends long days doing research and when he gets stuck for an answer he asks for help from his soul group and is down-loaded with the information He is now working on splitting gravity fields into gravity and anti-gravity. He says anti-gravity is a harmonic of consciousness. He has created a "black box" which creates holograms of a substance like vitamin C. The hologram has the same effect on the body as the actual substance, similar to homeopathy. He says he has come light years from the work he and Slim did together and we can look forward to an informative and inspiring presentation. Bill rarely gives public talks, so we are very lucky to have him.
To RSVP for the Friday luncheon please contact: Paul Sperry at paul.sperry@comcast.net or 303-817-2163 (TEXT RSVP is fine!) Meeting details at bottom of page. 
BIO
Bill Reid was born and raised in Hartford, Connecticut, and graduated from the Colorado School of Mines in 1961 with a degree in mining/geological engineering. His work experience in the material sciences has been in the field of precious metal extraction and process development.
He is a gemologist (FGA), and inventor/co-inventor of the Light-Life Ring, Acu-Vac Coil, Feedback Loop, and Harmonizers. His subtle energy research has included Reichian Orgone instruments and application in alchemy and tachyon physics, and he developed a process to bond alchemical gold/silver to silk.
Besides his scientific pursuits, Reid is a musician (ragtime to classical), linguist, psychic, healer, dowser, and counselor.
References:
1. Blanche Merz, Points of Cosmic Energy, French translation by Michelle Carter Burdet, Saffron-Walden, C. W. Daniel Company, Ltd. 1983-l985 ISBN 0 85207 l949.
2. Annals of Radiation, a three-part series that includes "The Hazards of Electromagnetic Fields," "Power Lines, — Something Is Happening," and "Video Display Terminals" (New Yorker Magazine, June 12, l9, and 26, l989).
3. Jane Thurnell-Read, Geopathic Stress: How Earth Energies Affect Our lives, l995, Element Books, Inc., PO Box 830, Rockport, MA, ISBN 1-85230-696.
4. Christopher Hills, Supersonics, 1975, University of the Trees Press, POB 644, Boulder Creek, CA 95006 ISBN 0 916438 18X.
5. You can visit Slim Spurling's website at SlimSpurling.com
6. Aquavideo. Locating Underground Water Throught the Sensory-Eye of Verne L. Cameron, Master Dowser. Edited and prepared by Bill Cox. 1970, 1978 by El Cariso Publications of Life Understandling Foundation, a religious, nonprofit organization: POBox 30305, Santa Barbara, CA 93105.
7. Revolution in Technology, Medicine, and Society. Hans A. Nieper. 1981 MIT Verlag, Oldenberg, FRG.
8. Freiherr von Pohl, Earth Currents — Causative Factor of Cancer and Other Diseases, first published in 1932.
9. Global Expansion Tectonics. James Maxlow in NEXUS New Times magazine, Vol 7, No. 6 Nov-Dec. 2000.
10. Gravitobiology. T.E. Bearden, PhD, 1991, Tesla Book Company, Library of Congress Catalog Card Number 86-5050553: ISBN 0-914119-07-9. Tesla Book Company, P.O. Box 121873, Chula Vista, CA 91912. Check Tom Bearden's website at Cheniere.com for voluminous information about understanding various free energy devices. See also Zero-Point Energy elsewhere in this issue.Co-
11. Creative Science: A Revolution in Science Providing Real Solutions For Today's Health & Environment. Machaelle Small Wright, Perelandra Center for Nature Research, Jeffersonton, VA. 1997 ISBN: 0-927978-25-3.
——————————-
To RSVP for the Friday luncheon please contact: Paul Sperry at paul.sperry@comcast.net or 303-817-2163 (TEXT RSVP is fine!)
Cost for the lunch and lecture is $20, payable at the door. Please let Paul Sperry know if you can come and if you will be bringing guests.
It is really helpful if you can arrive early (11:00 am) to find a seat and partake in the buffet so we can start promptly at 11:30 am.
These monthly lecture luncheons are held at the Millennium Hotel in Boulder and include a gluten-free hot buffet lunch, including both meat and vegetarian choices.
You may attend our Boulder luncheons two times as a guest, then we ask you to take an SSE membership.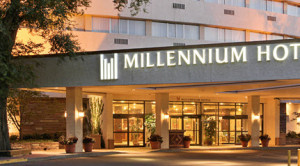 Meetings are held at:
Millennium Harvest House Boulder
1345 Twenty-Eighth Street
Boulder, CO
USA 80302-6899
(303) 443-3850
At the Millennium we are usually in "The Millennium Room" to the left of the main desk. If we are in an alternate room there is a sign in the lobby with information.
To sign up for our mailing list, please send your name and email address to paul.sperry@comcast.net