Friday, August 14, 2015 at 11:00 AM – presentation begins at 11:30 AM .
Abstract:
Stephen Mehler will give a presentation on the indigenous teachings of ancient Egypt based upon 16 years of work with Abd' El Hakim Awyan, Egyptologist, archaeologist and master of the oral traditions of his native country. Stephen will share the basics of the discipline he created with Hakim, Khemitology, and how it contrasts with the academic field of Egyptology. Included will be discussions of cycles, the indigenous meanings of the symbols, and different understandings of the purposes, means of construction and dates for the pyramids, Sphinx and the temples of ancient Egypt.  We will discuss the origin of religion in ancient Egypt, the connections to modern religions and links to modern metaphysical systems and mystery schools.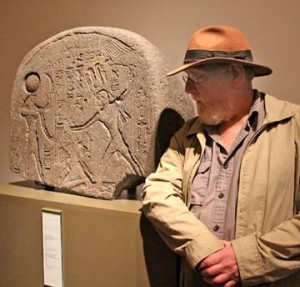 Biography:
Stephen Mehler holds three degrees in the sciences and is a trained field archaeologist and prehistorian. He was a research scientist for the Rosicrucian Order and has worked with Dr. Marcel Vogel and F.R. 'Nick' Nocerino.  As a student, disciple and close friend of indigenous wisdom keeper and Egyptologist, Abd'El Hakim Awyan, he wrote two books, The Land of Osiris and From Light Into Darkness: The Evolution Of Religion In Ancient Egypt. Mehler has also researched ancient crystal skulls and co-authored The Crystal Skulls: Astonishing Portals To Man's Past  with David Hatcher Childress. He is currently Director of Research of the Land Of Osiris Research Project. Mehler became associated with the Khemit School of Ancient Mysticism in 2009 and currently conducts tours to Egypt and other sites with them.
REFERENCES
See www.khemitology.com for more information.  Books published by Stephen Mehler:
——————————-
To RSVP please contact: Paul Sperry at paul.sperry@comcast.net or 303-817-2163  (TEXT RSVP is fine!)
Cost for the lunch and lecture is $20, payable at the door.  Please let Paul Sperry know if you can come and if you will be bringing guests.
It is really helpful if you can arrive early (11:00 am) to find a seat and partake in the buffet so we can start promptly at 11:30 am.
These monthly lecture luncheons are held at the Millennium Hotel in Boulder and include a gluten-free hot buffet lunch, including both meat and vegetarian choices.
You may attend our Boulder luncheons two times as a guest, then we ask you to take an SSE membership.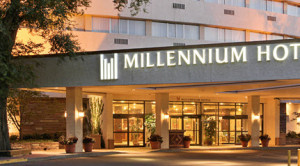 Meetings are held at:
Millennium Harvest House Boulder
1345 Twenty-Eighth Street
Boulder, CO
USA 80302-6899
(303) 443-3850
At the Millennium we are usually in "The Millennium Room" to the left of the main desk. If we are in an alternate room there is a sign in the lobby with information.
To sign up for our mailing list, please send your name and email address to paul.sperry@comcast.net