Video of July 10, 2015 presentation


Friday, July 10, 2015 at 11:00 AM – presentation begins at 11:30 AM .
Abstract:
From Chakras to Vehicles: Consciousness and the Emergence of Form
Are we spiritual beings or biological machines? As we sit on the precipice of an AI revolution, and with rapid advances in neuroimaging and brain research (including the Brain Initiative), this question has become more of an ideological standoff than a philosophical musing. According to our current prevailing mechanistic model, the entire spectrum of human experience has biological underpinnings. Consciousness is an emergent property of brain activity and our brains have evolved via selection.  This perspective is certainly well supported by evidence… however, is our model really evidence-based or have we been evidence-selective in drawing these conclusions? Anomalies such as precognition, near death and veridical out-of-body experiences etc., bring these underlying assumptions into question. We should ask ourselves if we are really closer to solving this puzzle, or are we just intelligent monkeys constructing our own mental prisons.
In his talk, Thomas will discuss a consciousness-centric evolutionary theory which goes beyond the widely accepted Darwinian approach and enters the realm of personal transformation.  Unlike materialist models concerning physical evolution at the species level, this theory considers the individual's evolutionary process across multiple lifetimes and towards greater complexity and spiritual maturity. We will also examine each of the chakras; not only as energetic centers of the body with physiological correspondences, but as representative of phases in our personal evolutionary history.
Thomas D. Abraham is a PhD student of Cognitive Neuroscience at the City University of New York where he currently studies motivation, reward, and learning in academic contexts.  His previous research has investigated the efficacy of an embodiment visualization technique as a means to reduce the subjective experience of physical pain. Mr. Abraham is also a volunteer and researcher with the International Academy of Consciousness (IAC); a research and education based non-profit organization that offers classes and workshops on out-of-body experiences, psychic development, and ethics.
Thomas has recently relocated back to Colorado where he is continuing his research at the University of Denver.  He is an organizer for the Denver Near Death Experience Meetup group and has been coordinating local events for the IAC.
Here is a link to a full article which is currently in press in the Journal of Conscientiology:  https://www.dropbox.com/s/mg2fs4kfor3od89/From%20Chakras%20to%20Vehicles.pdf?dl=0
Here is a link to a poster presentation from the 2012 Science and Non-Duality (SAND) conference:
https://www.dropbox.com/s/jez2nms7074x6s6/SAND_Poster.pdf?dl=0
 ==============================
To RSVP please contact: Paul Sperry at paul.sperry@comcast.net or 303-817-2163  (TEXT RSVP is fine!)
Cost for the lunch and lecture is $20, payable at the door.  Please let Paul Sperry know if you can come and if you will be bringing guests.
It is really helpful if you can arrive early (11:00 am) to find a seat and partake in the buffet so we can start promptly at 11:30 am.
These monthly lecture luncheons are held at the Millennium Hotel in Boulder and include a gluten-free hot buffet lunch, including both meat and vegetarian choices.
You may attend our Boulder luncheons two times as a guest, then we ask you to take an SSE membership.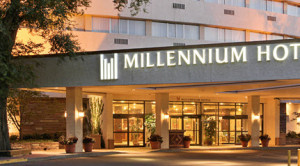 Meetings are held at:
Millennium Harvest House Boulder
1345 Twenty-Eighth Street
Boulder, CO
USA 80302-6899
(303) 443-3850
At the Millennium we are usually in "The Millennium Room" to the left of the main desk. If we are in an alternate room there is a sign in the lobby with information.
To sign up for our mailing list, please send your name and email address to paul.sperry@comcast.net