Friday, September 11, 2015 at 11:00 AM – presentation begins at 11:30 AM
Abstract:
The out-of-body experience (OBE), lucid projection, or astral travel is a tool for directly experiencing non-physical dimensions. During his talk, Luis will discuss the OBE process, it's mechanisms, and advantages such as developing greater self-awareness, discovering one's life task, communicating with spiritual beings, and understanding the process of death.  He will provide a theoretical background and discuss some of the recent research conducted on this phenomenon. Some practical methods for inducing the OBE as well as common sensations etc., will also be discussed.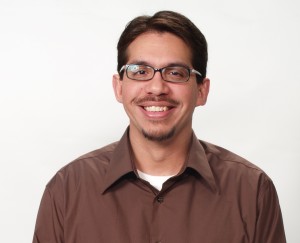 Biography: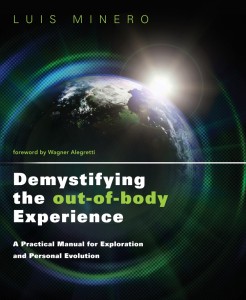 Luis Minero graduated with honors in chemistry from Florida International University. Beginning in 1999, he has served with the International Academy of Consciousness (IAC); a research and education based non-profit organization offering classes and workshops on out-of-body experiences, psychic development, and ethics. Luis is the current IAC president and is also the author of "Demystifying the Out-of-Body Experience: A Practical Manual for Exploration and Personal Evolution".  He is fluent in 4 languages and has been giving courses on OBEs, paranormal phenomena, and spiritual growth all over Europe and the Americas since 1996. Luis has been featured in a number of television and radio programs, and interviewed by several magazines and newspapers of global distribution. You can learn more about the IAC at www.iacworld.org and Luis' book atwww.learnobes.com.
NOTE: Beginning on

October 10th and 11th

, Luis and his colleagues at the IAC will be offering a practical course on the out-of-body experience called the Consciousness Development Program (CDP).  This course is designed to provide participants with information for learning to leave the body with control and to take advantage of all the spiritual-development benefits that may come with it.  For more information on the CDP, visit: http://promo.iacworld.org/offices/LAN/CDP/Denver/CDP-CO.htm 

——————————-
To RSVP for the Friday luncheon please contact: Paul Sperry at paul.sperry@comcast.net or 303-817-2163  (TEXT RSVP is fine!)
Cost for the lunch and lecture is $20, payable at the door.  Please let Paul Sperry know if you can come and if you will be bringing guests.
It is really helpful if you can arrive early (11:00 am) to find a seat and partake in the buffet so we can start promptly at 11:30 am.
These monthly lecture luncheons are held at the Millennium Hotel in Boulder and include a gluten-free hot buffet lunch, including both meat and vegetarian choices.
You may attend our Boulder luncheons two times as a guest, then we ask you to take an SSE membership.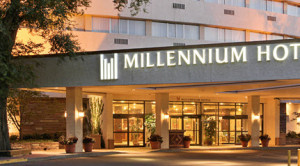 Meetings are held at:
Millennium Harvest House Boulder
1345 Twenty-Eighth Street
Boulder, CO
USA 80302-6899
(303) 443-3850
At the Millennium we are usually in "The Millennium Room" to the left of the main desk. If we are in an alternate room there is a sign in the lobby with information.
To sign up for our mailing list, please send your name and email address to paul.sperry@comcast.net