Friday, May 4, 2018 – Doors open at 11 AM – 

 Presentation Starts at 

11:30 AM

 
RSVP FOR THIS EVENT – SIGN UP BELOW:
Please RSVP by the Wednesday of the week of event
If you need to cancel your RSVP later, just go in again and leave a comment that you are not able to make it.
---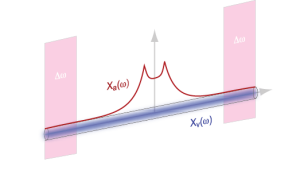 This will be a very special program featuring some of the brightest minds and latest research in the area of psychic phenomena (psi). Four finalists from a class of 42 students will share their findings as a dress rehearsal of subsequent presentations to this year's SSE international meeting in Las Vegas.
Former SSE president and University of Colorado professor Garret Moddel teaches the undergraduate course, Edges of Science, where students carry out a major research project dealing with psi experiments, the effects of psychokinesis, telepathy and even whether psi can be used to transmit information faster than the speed of light.
Our speakers will be sharing their seminal research in exchange for penetrating Q&A that will help them further refine their subsequent presentations. Dr. Moddel will then sum up the impact of these new ideas with an approach to applying psi phenomena toward useful applications.
The current list of topics can be seen at http://ecee.colorado.edu/ecen3070/  (to download any of the readings use the login "edges" and the password "psi".) Class projects from several years ago can be seen at http://psiphen.colorado.edu/Pubs/ModdelSSE05.pdf.
——-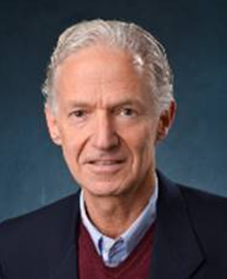 BIO:
Garret Moddel has been a Professor of Electrical, Computer, and Energy Engineering at the University of Colorado since 1985. Along with quantum engineering of new thin-film optoelectronic devices and exotic energy technologies), his research group investigates psi phenomena. He has invented a range of new energy technologies, with 30 patents, and founded several high-tech start-up companies. He was recently president of the Society for Scientific Exploration, and currently serves as its Vice President. Dr. Moddel earned a BSEE degree from Stanford and MS and PhD degrees in Applied Physics from Harvard. moddel@colorado.edu
---
Cost for buffet luncheon and lecture is now $24 (same price without lunch).
We can accept CASH or CHECK only – payable at the door.
Friday, May 4, 2018
Buffet begins at 11:00 AM and presentation starts at 11:30 AM 
LOCATION:
Nissi's Entertainment Venue & Event Center
2675 Northpark Drive Lafayette, CO 80026
(On the SE corner of 95th St and Arapahoe Rd)