Friday, June 5, 2015 at 11:00 AM – presentation begins at 11:30 AM
The world as we've known it is at a frightening crossroad. Our institutions are corrupt, our religions polarized—some trying to kill the other off. The environment is under siege and Nature is on a rampage. Technology speeds past us as we stand lost. Most people in our modern society find themselves restless, afraid to be still or alone. We as humans must find a different operating manual for Planet Earth.
In this increasingly fragmented world, we no longer know how to stand at the threshold of transformations we, as humans, must pass through. We've lost touch with rituals, which hold us in our own inner experience, as we navigate crucial life stages. Our mind is cut off from our body—whether masculine or feminine cannot align with its inner half. We seek to be saved externally, rather than be completed internally. Instead of aligning with the great forces that shape us, we voluntarily enter a rational, scientific prison of our mind, not even aware of what we yearn for. Come and explore the transformational discovery of Dr. Martha Harrell—take a journey into the miracle of fully being human— the Supra-Brain.
(Editor's note—As a colleague of G.W. Hardin, Dr. Harrell's presentation will build upon concepts introduced in his January 9th talk titled "Microtubules and the Supra-Brain.")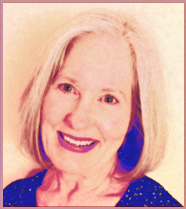 Bio: Martha Harrell, PhD, LP (licensed psychoanalyst) has touched the lives of many both as a professor and noted psychoanalyst. Her dedication in fully strengthening and healing the human condition has led her to the discovery of the Supra-Brain, the main topic of her presentation before SSE. She is an active senior member of the IRSJA (Inter-Regional Society of Jungian Analysts) and the Boulder Association of Jungian Analysts.
As a faculty member in at the Yale University, School of Medicine, Department of Psychiatry, she began her academic career in the early sixties. She also taught at the Yale School of Nursing as both a professor, clinician, and community activist. Next in what was to become a life-long pursuit of the psyche she began an ever more inward journey to become a Jungian Analyst, faculty and Board member of the 
CG Jung Institute of New York
..
Embarking on a journey to integrate body, psyche and soul she began a twenty-five year apprenticeship with Emilie Conrad, creator and founder of Continuum where she eventually co-taught on the Hermetic Mysteries. Her constant pursuit of elevating the human condition eventually led her to her own transcendent experience, which she dauntlessly translated into a process to benefit those in her private practice. She now brings those discoveries to the public for the first time.
Martha has settled into the Boulder/Denver community where she has integrated the elements of her discovery of the Supra-Brain into her practice. Her office is located in Lafayette, Colorado where she offers Jungian psychoanalysis and clinical consultation.
==============================
To RSVP please contact: Paul Sperry at paul.sperry@comcast.net or 303-817-2163  (TEXT RSVP is fine!)
Cost for the lunch and lecture is $20, payable at the door.  Please let Paul Sperry know if you can come and if you will be bringing guests.
It is really helpful if you can arrive early (11:00 am) to find a seat and partake in the buffet so we can start promptly at 11:30 am.
These monthly lecture luncheons are held at the Millennium Hotel in Boulder and include a gluten-free hot buffet lunch, including both meat and vegetarian choices.
You may attend our Boulder luncheons two times as a guest, then we ask you to take an SSE membership.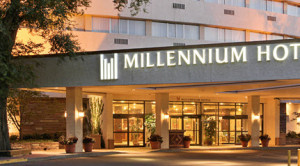 Meetings are held at:
Millennium Harvest House Boulder
1345 Twenty-Eighth Street
Boulder, CO
USA 80302-6899
(303) 443-3850
At the Millennium we are usually in "The Millennium Room" to the left of the main desk. If we are in an alternate room there is a sign in the lobby with information.
To sign up for our mailing list, please send your name and email address to paul.sperry@comcast.net