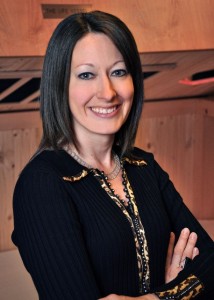 Friday, May 19, 2017 at 11:00 a.m. in Boulder, CO
BIO: Gail spent 20 years in Corporate America finding solutions to problems. In 1997 Gail started studying alternative healing as a hobby. She never dreamed her "hobby" would morph into her career. Gail claims that owning the Life Center is the single most rewarding career she has had, and she has been in Automotive, Telecom and Hollywood. Gail utilizes her corporate skills of problem solving to help clients, along with a team of doctors and healers, to solve their health problems. Life Center has clients from 48 states and 9 countries who have traveled to Denver, Colorado to do sessions.
ABSTRACT: Gail has many years' experience in the field of energy medicine. She has unique experience with sound and light using a consistent and repeatable technology with a resonant frequency. This technology is proven to take the user to Theta brain waves in order to release trauma at a cellular level. The technology is likened to a sonic massage that balances the nervous system in order to assist the body in healing naturally.
"If someone could bring together the spiritual forces of sound and light it will be a great modality for the future." ~Edgar Cayce
We are seeing more and more illness / dis-ease these days. Prescriptions don't seem to be helping anymore. What is the root cause and how can energy medicine help? Gail will discuss music as medicine and go into some detail about the different instruments and how they affect healing the organs, chakras and dis-ease in the body. She will also cover how different prescriptions deplete the body of nutrients and cause side effects as well as block the proper functioning of the body – all contributing to dis-ease and not really curing it. Gail will also discuss how trauma stores in the body and causes dis-ease, what can be done to release it and why some people don't get well from energy healing.
————————–
The results of our member survey indicated a preference to maintain our regular meeting time of

11:00 AM

on Fridays. Moving to a lighter fare for food service was clearly preferred. Therefore, we will now provide a new simplified menu of tea, coffee and Hors D'oeuvres including gluten free and vegetarian options. We will meet in the Aspen Leaf room this time.
This lighter food service will reduce the fee to $17 for everyone, and will eliminate the need to RSVP To Paul Sperry.  
———————-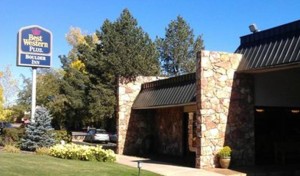 Best Western Plus Boulder Inn
770 28th St
Boulder, CO 80303
303-449-3800
Just a half mile south of the Millennium Hotel near both highways 36 and 93. Take the Baseline exit off highway 36 or turn east on Baseline from highway 93.