Friday, April 24, 2015 at 11:00 AM – presentation begins at 11:30 AM
Title:   The Impacts of the Fukushima Event on our Planet and Humanity's Future Energy Options
Abstract:   Dr. Niels Schonbeck will begin with an introduction to the interrelated challenges of climate change and our planetary energy budget.  Environmentalists have traditionally been antinuclear.  Some are now supporting nuclear energy as an interim stopgap measure until sufficient renewable sources come online. Is nuclear energy now less scary than climate change?  In light of the world's experience with nuclear weapons and nuclear power, does such a position make sense or not?  Dr. Schonbeck will review the major nuclear power accidents (Three Mile Island (1979), Chernobyl (1986), and Fukushima (2011)), comment on what is known about the consequent dangers to the environment and human health, discuss new reactor designs, and address the fears that arise from the inseparable link between nuclear power and nuclear weapons.  Finally, Dr. Schonbeck will invite the audience to assess the likelihood that homo sapiens will martial the political will necessary to apply known technological solutions to these impending crises.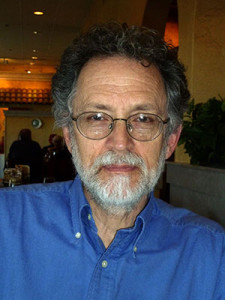 Bio:   Dr. Niels Schonbeck (Ph.D., biological chemistry) was Professor of Chemistry (retired) and now teaches in the chemistry departments of Regis University and the University of Colorado, Denver.   Since the early 1980s he has taught a class on science and public policy that focuses on nuclear weapons and power with an emphasis on radioactive contamination at the former Rocky Flats Nuclear Weapons Plant in Golden, CO.  From 1987 to 2003 he served on several governor-appointed committees concerning Rocky Flats that studied offsite environmental contamination, soil standards for remediation of the site, and the health effects of plutonium exposure. He continues his efforts to promote ongoing radiation monitoring of the site with the goal of effective stewardship into the future.
==============================
Photos from the event: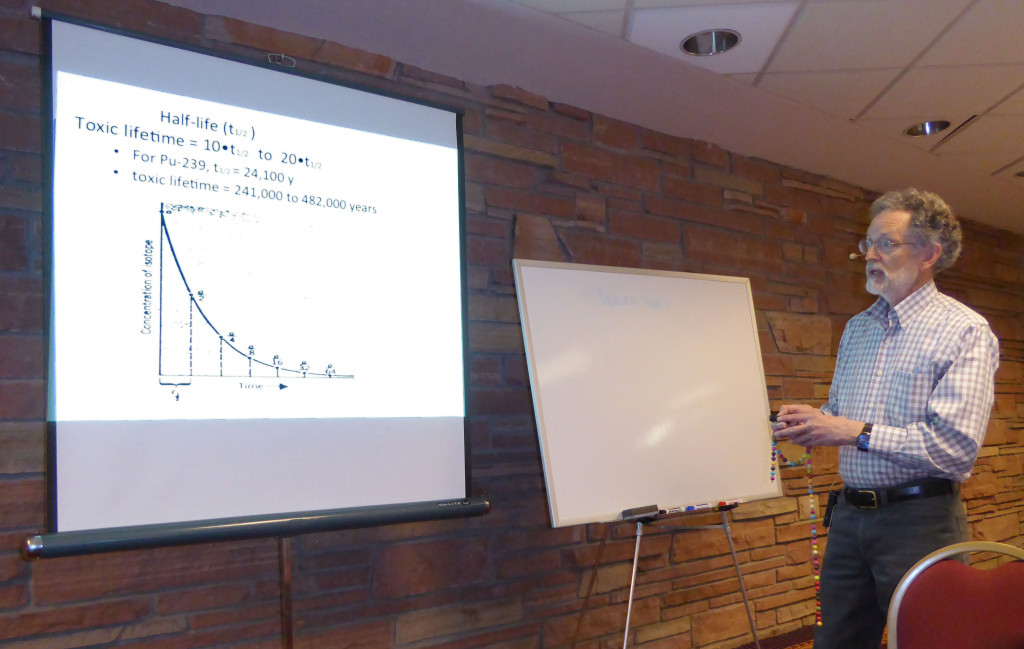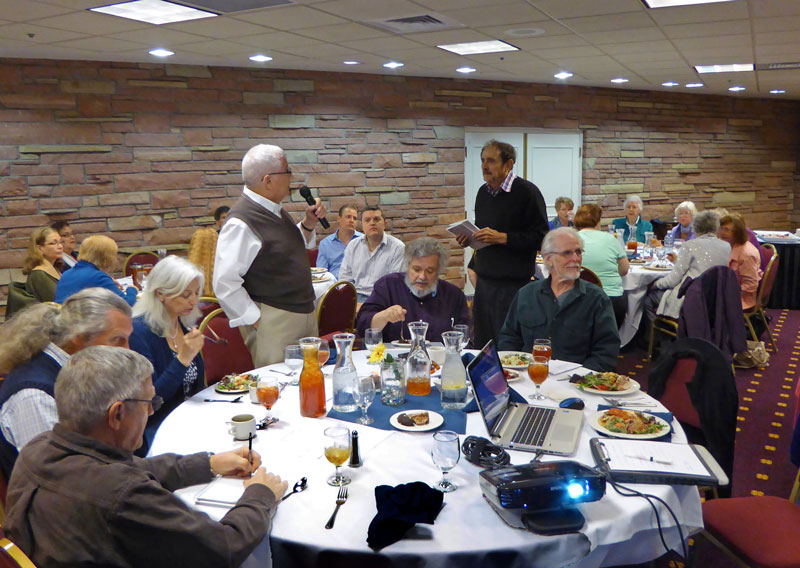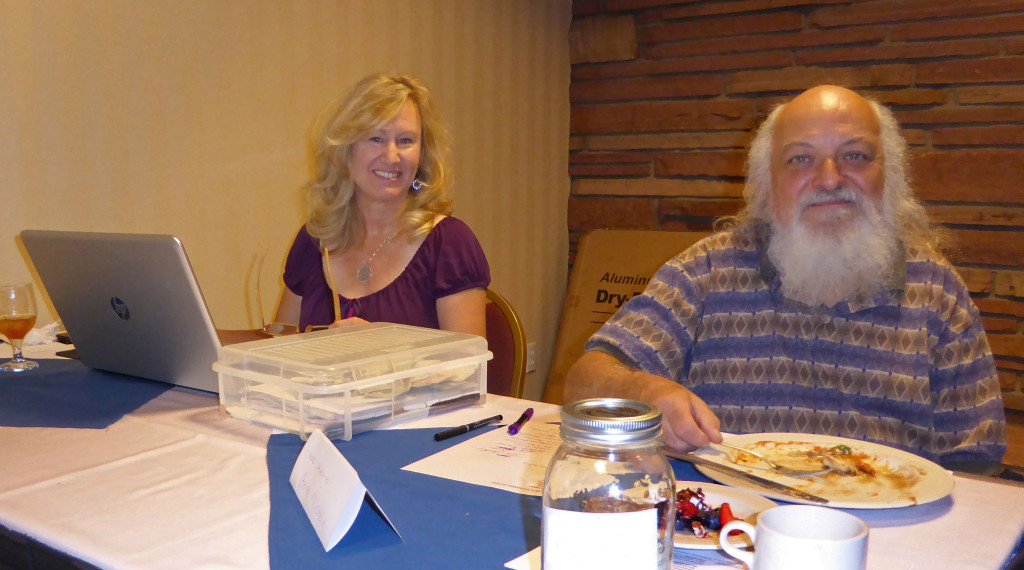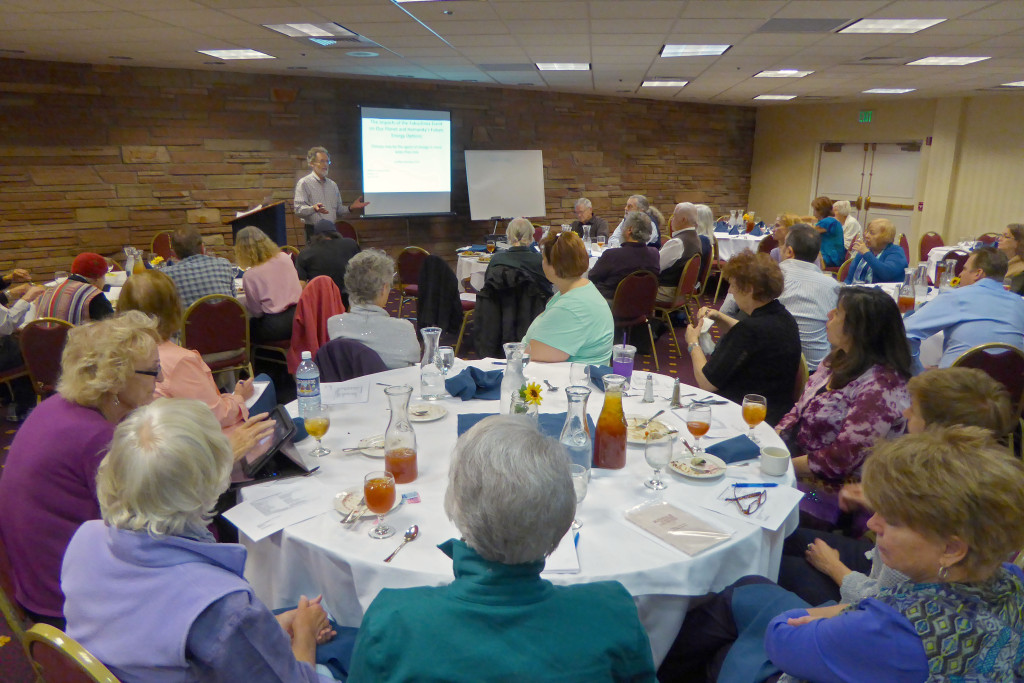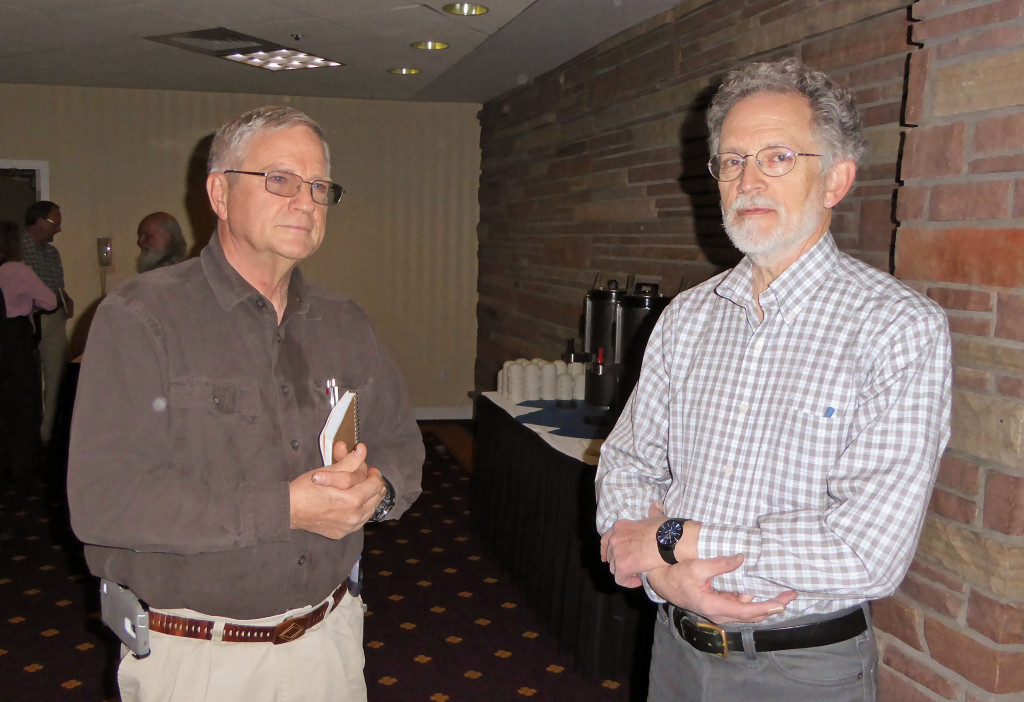 To RSVP please contact: Paul Sperry at paul.sperry@comcast.net or 303-817-2163
Cost for the lunch and lecture is $20, payable at the door.  Please let Paul Sperry know if you can come and if you will be bringing guests.
It is really helpful if you can arrive early (11:00 am) to find a seat and partake in the buffet so we can start promptly at 11:30 am.
These monthly lecture luncheons are held at the Millennium Hotel in Boulder and include a gluten-free hot buffet lunch, including both meat and vegetarian choices.
You may attend our Boulder luncheons two times as a guest, then we ask you to take an SSE membership.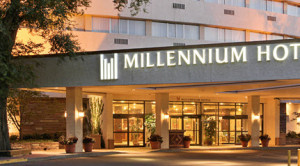 Meetings are held at:
Millennium Harvest House Boulder
1345 Twenty-Eighth Street
Boulder, CO
USA 80302-6899
(303) 443-3850
At the Millennium we are usually in "The Millennium Room" to the left of the main desk. If we are in an alternate room there is a sign in the lobby with information.
To sign up for our mailing list, please send your name and email address to paul.sperry@comcast.net