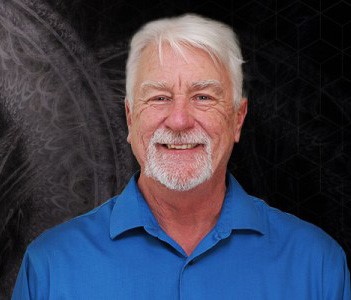 NOTE: NEW Venue : 95a Bistro in Lafayette
——-
BIOGRAPHY:
Jay Weidner, Senior Director for Content Production at gaia.com
Called by Wired Magazine an "authority on the hermetic and alchemical traditions," Jay Weidner is a renowned filmmaker, author and scholar. Considered to be a modern-day Indiana Jones for his ongoing worldwide quests to find clues to mankind's spiritual destiny via ancient societies and artifacts, his body of work offers great insight into human history.
In 1991, Jay joined KCMU Public Radio in Seattle where he was Public Affairs Director and hosted the weekly program, Mind Over Matters. In 1996, Jay became one of the first employees of a startup company called Gaiam for which he was the Video Production Development Director. In 2000, he founded Sacred Mysteries together with his wife, Sharron Rose where he has directed 15 films including The Last Avatar. Since 2012, Jay has been creating and producing original content for Gaia TV including Cosmic Disclosure and Wisdom Teachings starring David Wilcock, Deep Space, a series about the Secret Space Program, Beyond Belief with George Noory, Open Minds with Regina Meredith, Hidden Origins with Michael Tellinger Hollywood Decoded, and many more. For greater insight into this work, go to www.gaia.com/weidner.
POTENTIAL TOPICS:
Alien Mummies
Ancient mummies were recently found near Nazca, Peru. The first was 5'6" tall, had a humanoid appearance, three fingers and toes, elongated skull and was carbon dated between 245 – 410 AD. She was covered in a white dust, which when scraped away revealed skin resembling a lizard. More bodies were subsequently found dating from 987 – 1145 AD that were less than two feet tall. Although they had a humanoid appearance and walked upright, they also had reptilian characteristics including ribs all the way to the pelvis.
Antarctica
What is happening in Antarctica? Mainstream news has told of visits to the area by many world leaders, including Russian Orthodox Patriarch Kiril IIl; Secretary of State John Kerry; astronaut Buzz Aldrin; England's Prince Harry, and King Carlos of Spain. According to Corey Goode on Cosmic Disclosure, excavation there has uncovered ruins under the ice which appear to be very ancient. On top of them are more recent ruins and even a huge crashed space ship with smaller ships inside that are still operable.
The Fourth Turning
Jay defines a "turning" as a massive change in world events. The "First Turning" was the American Revolution which brought about a new model of government. The "Second Turning" was America's Civil War where the abolition of slavery began transforming society. The "Third Turning" of WWII transformed the U.S. into a super-power and changed the global political structure. We are now in the "Fourth Turning" where the internet and digital age are empowering people to become globally aware.
Alchemy and the Cross of Hendaye
A small French churchyard includes a cross erected by a mysterious alchemist 350 years ago holding "secrets of the universe." Astrologers now realize the center of our Galaxy will soon form a right angle to Earth's position creating a "great cross in the sky." This only occurs every 13,000 years and lines up with the 26,000-year precession of the equinoxes. During such times, there have been great energy explosions from the center of the galaxy revealed as iridium depositions in the ice record.
NEW VENUE:
95a Bistro
1381 Forest Park Cir, Lafayette, CO 80026
The cost will be $22 per person including a full, delicious lunch with beverage. (Same price with or without lunch.) No RSVP needed.
When you arrive, you will choose one of these options:
Chicken Piccata: (Gluten Free) Sautéed chicken breast, rice pilaf steamed vegetables, & lemon caper butter sauce
Greek Salad: (Gluten Free & Vegetarian) Greek vinaigrette dressed mixed greens, tomatoes, cucumbers, mixed peppers, olives, feta cheese, & red onions
Portabella Wrap: (Vegetarian) Grilled portabella mushrooms, caramelized onions, goat cheese, red peppers, & spinach, plus salad or French fries
French Dip: Roast beef, fontina cheese, horseradish crème, au jus, on a hoagie roll, plus salad or French fries
AND your choice of beverage–coffee – regular or decaf, ice tea or soda
We look forward to seeing you on Friday, August 11th.