Our new SSE Forum Format was very successful at the August meeting and we intend to repeat it in coming months. Jim Frasier's brief talk on the Nordic ETs was such an interesting taste of this very complex topic that we felt it justified a full presentation. The Nordic aliens are 6-7 feet tall with long blond hair and blue eyes. They are described as benevolent, or even "magical" beings who want to observe and communicate with humans. Nordics are concerned about Earth's environment and prospects for world peace.
The Nordic ETs utilize a method of "neurological implants" to give knowledge to ET contactees, and educate their own children. For this process they use pulsing lights and pulsing sounds along with bio and neurofeedback: NOR technology. They want mankind to have this technology along with a gas that responds to thought because, man – like them – is a "neuro-optical being." Jim Frazier helped create a prototype of the NOR in 1979 that was used for ten years by California State University in Fullerton with scholarly articles published. The NOR prototype was also used with deaf children at an Easter Seal location for a year. The next step towards a truly psycho-cybernetic civilization is to develop the plasma that responds to thought, and implement the plasma and NORx technology, together. Supposedly, they will create a cultural transformation of all mankind. He will demonstrate the all-digital version of the Neural-Optical Technology, and briefly describe the formula for a gas that supposedly responds to human thought.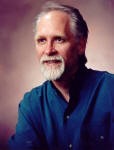 Bio: Jim Frazier was born in Greeley, Colorado and attended CSU for a B.S. in psychology and biology. He is currently completing a M.A. degree in clinical mental health counseling with neurofeedback. James Frazier is a journalist and author of a non-fiction narrative book: Transformation of a Common Man: The Brian Scott Story. He guided Brian through the transformation process conducted by Nordic ETs, and then, with Brian, he was commended at the White House by President Carter in February 1980 for bringing the Voice of Common Man to the Presidency. He also helped build a prototype of Nordic ET technology which was used at California State University in Fullerton for psycho-biological research for over a decade resulting in many published studies in scholarly journals. After Brian passed away in 2009, Frazier developed an all-digital version of the ET technology for neuro-optical response which he will present and discuss. Patent pending. Frazier is currently obtaining a master's degree in clinical mental health counseling using the NOR technology for research.
References:
www.BrianScottStory.com
www.JimFrazier22.com
To RSVP for the Friday luncheon please contact: Paul Sperry at pdsperry@gmail.com or 303-817-2163 (TEXT RSVP is fine!)
Cost for the lunch and lecture is $20, payable at the door. Please let Paul Sperry know if you can come and if you will be bringing guests.
It is really helpful if you can arrive early (11:00 am) to find a seat and partake in the buffet so we can start promptly at 11:30 am.
These monthly lecture luncheons are held at the Millennium Hotel in Boulder and include a gluten-free hot buffet lunch, including both meat and vegetarian choices.
You may attend our Boulder luncheons two times as a guest, then we ask you to take an SSE membership.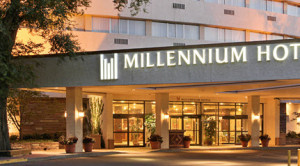 Meetings are held at:
Millennium Harvest House Boulder
1345 Twenty-Eighth Street
Boulder, CO
USA 80302-6899
(303) 443-3850
At the Millennium we are usually in "The Millennium Room" to the left of the main desk. If we are in an alternate room there is a sign in the lobby with information.
To sign up for our mailing list, please send your name and email address to pdsperry@gmail.com